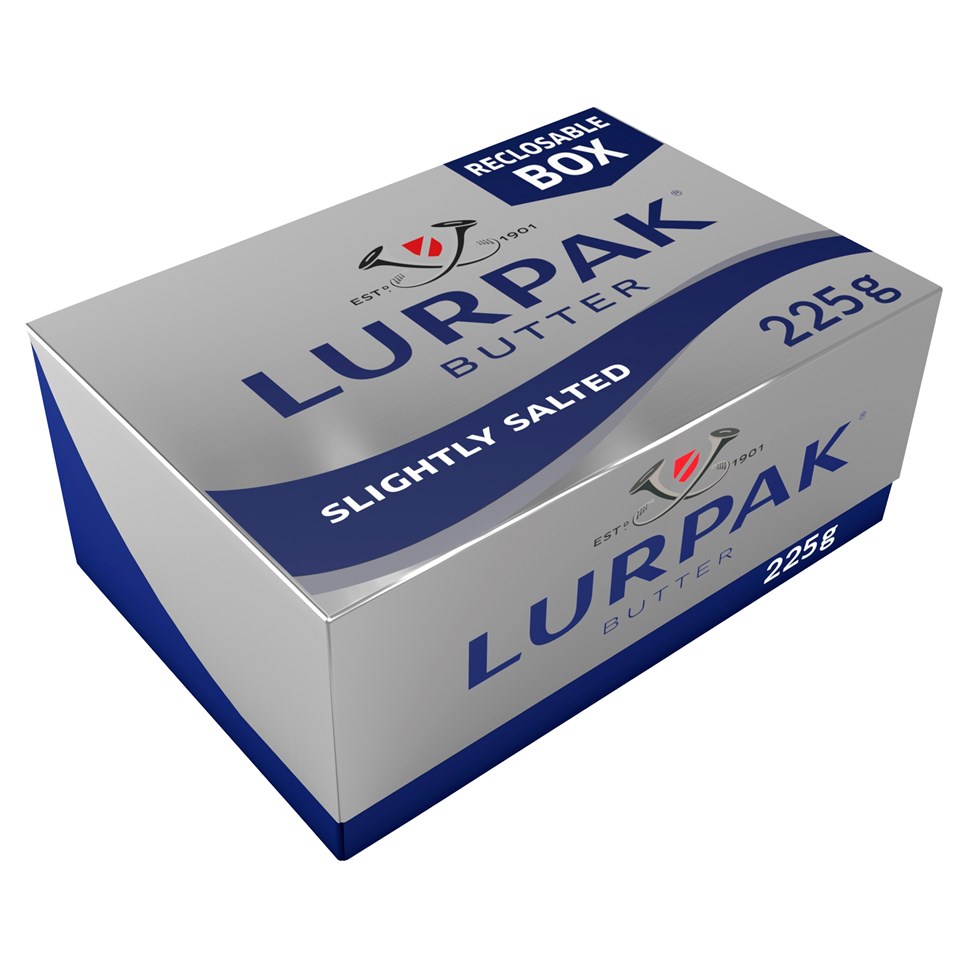 Butter
We are proud to make Britain's first and third favourite butters, Lurpak and Anchor. In addition, our sites also make butter for retail and food service own label products across the UK.
Our Butter brands
Lurpak
Lurpak® is a pale-coloured lactic butter made using the milk from our owners in Denmark. The process begins with roughly 20kg of whole milk to make every 1kg of butter. The most valuable and tasty part of the milk – the cream – is carefully "ripened" before being used for the butter making process. Lactic cultures are then added, giving a fresh and slightly aromatic note with the unmistakable creaminess that creates the characteristic Lurpak® flavour. That's it. Nothing more is added, apart from a pinch of salt to our Slightly Salted varieties.
Anchor
Anchor butter is made at our Westbury creamery in Wiltshire and is made with milk from our UK farmer owners. Our block butter is made simply with milk and a touch of salt (although you can buy without the salt too), whist our spreadable Anchor products use rapeseed oil to make them softer to spread.