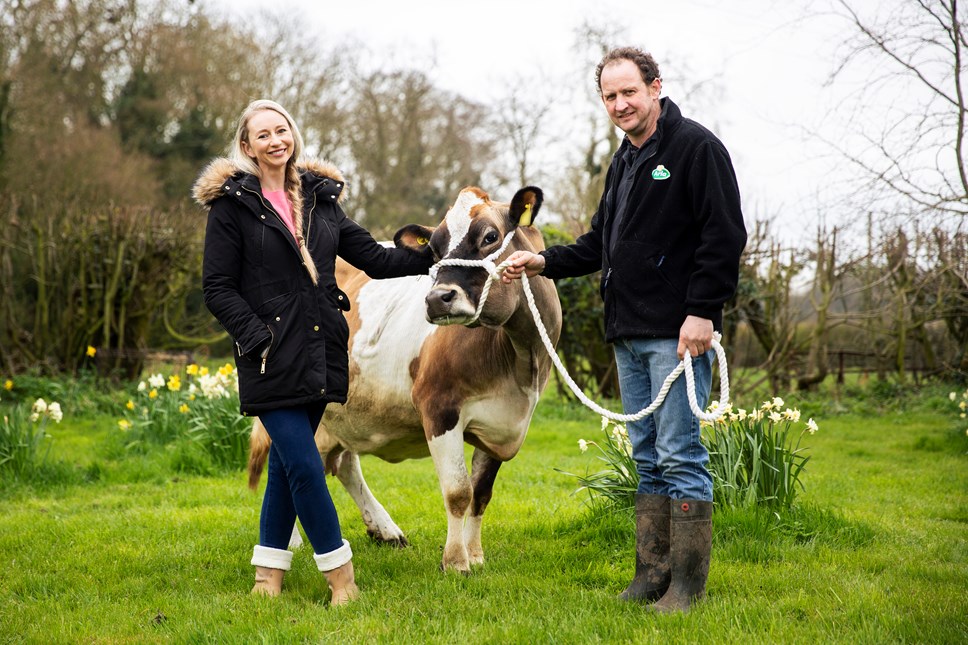 Farmer owned, our cooperative model
There are 10,300 dairy farmers in Sweden, Denmark, Germany, the UK, Belgium, Netherlands and Luxemburg that are the joint owners of Arla and share all of the profits from the Arla business. 2,400 of our owners are based in the UK across England, Scotland and Wales contributing around £820 million to the UK economy and supporting over 16,000 jobs.
All our farmer owners have the opportunity to influence significant decisions. Through an elected process our farmers are represented across our business making decisions on the running of our cooperative right up to board level.
District Councils: Each year, cooperative owners convene for a local annual assembly in their respective countries to ensure democratic influence of the cooperative owners in the owner countries. The members in the district council elect members to represent their district on the BoR.
Board of Representatives (BOR): The BoR is the supreme decicion making body comprising 187 members, of which, 175 are owners and 12 are employee representatives. The BoR makes decisions including appropriation of the profit for the year and elects the members to the Board of Directors.
Board of Directors (BoD): The BoD is responsible for strategic direction setting, monitoring the company's activities and asset management, maintaining the company's accounts and appointing the Executive Board. The BoD is also responsible for ensuring that Arla is managed in the best interest of the farmer owners and making decisions concerning the ownership structure. It consists of 15 elected farmers and three employee representatives.
Area Councils: Arla has four area councils that are sub-committees of the BoD and consist of members of the BoD and BoR. The area councils exist in Denmark, Sweden, Central Europe and the UK; to take care of matters that are of special interest to the farmer owners in each geographic area.