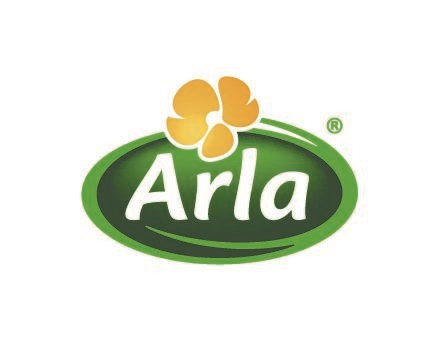 Arla Foods UK navigates significant inflationary pressure and volatile market to help farmers with higher production costs
Cooperative supported its farmer owners through unprecedented cost increases through significantly increased farmgate milk price and above target supplementary payment to help maintain supply.
In a year of extreme volatility across the food industry, Arla Foods UK experienced significant inflationary pressure and rising costs throughout 2022. With the cost of producing milk reaching unprecedented levels, Arla was able to provide more support to its farmer owners through a competitive milk price to help alleviate the pressure as they faced soaring costs for materials needed to keep milk supply going.
Arla Foods UK revenue rose 17.5 per cent in 2022 to £ 2.6bn (EUR 3bn), driven by necessary price increases to allow the cooperative to increase the farmgate milk price. As the cost of living crisis gained momentum and consumer spending habits changed, Arla's total branded growth saw a slowdown following two years of exceptionally high growth during the pandemic, with a 7 per cent decline vs 2021.
As positive momentum continued in Arla's Foodservice division, Arla Pro® grew by 17 per cent. The strong growth was driven by channel and category expansion, as the market continued to recover from post covid restrictions, this helped to navigate through the challenging inflationary environment.
Arla's average pre-paid milk price increased by 40.5 per cent from 37.0 EUR-cent/kg in 2021 to 52.0 EUR-cent/kg in 2022. Its performance price, which measures the value Arla adds to each kilo of its owners' milk, was 55.1 EUR-cent/kg, a 38.8 per cent increase compared to 2021. 
In 2022, Arla achieved a net profit allocated to farmer owners of EUR 382 million, or 2.8 per cent of revenue, which is at the bottom end of its target range of 2.8-3.2 per cent. Profit was driven by unprecedented high margins on commodity products, which, together with high production costs put retail and foodservice margins under pressure. 
Ash Amirahmadi, managing director of Arla Foods UK, comments, "As we saw in the first half of last year, inflationary pressure and uncertainty for us and our farmer owners continued to dominate, as we saw the cost of producing milk soar to levels we have never seen before. For us, balancing increased returns to our farmer owners to enable them to keep producing milk, whilst ensuring our nutritious dairy products remain accessible and affordable for shoppers was a key priority that we had to face to into."
"There is no doubt that 2023 will continue to present volatile economic conditions and we will continue to navigate these conditions with the best interests of our farmers and our shoppers at the heart. Producing natural, nutritious, accessible & sustainable dairy is the DNA of Arla, and following the introduction of our new sustainability incentive model last year, we will continue our focus on supporting our farmers with their transition to sustainable dairy, whilst providing consumers the very best dairy products that are made in the best possible way."
Accelerating on sustainability
2022 was a milestone year for Arla Foods, with the dairy cooperative launching its sustainability incentive model. which ties the milk price farmers receive to sustainability actions on farm. After the Sustainability Incentive model comes into effect in August 2023, farmers can earn up to 3 EUR-cent per kg of milk for their actions contributing to achieve our 2030 target of reducing scope 3 CO₂e emissions by 30 per cent per kg of milk and whey, as well as other sustainability actions such as enhancing biodiversity.
To reward past action and motivate further environmental improvements on farms, Arla's Board of Directors is earmarking EUR 500 million annually to be re-distributed to farmer owners based on their individual points collected in the incentive model.
Total Arla Group results
Total Arla Group revenue increased by 23.2 per cent to EUR 13.8 billion compared to EUR 11.2 billion in 2021. Revenue growth was almost exclusively driven by increased prices. Stagnating supply and steady demand drove up commodity and retail prices, which contributed positively to the increase. 
The financial performance allowed the Arla Board of Directors to propose a supplementary payment, including interest on contributed capital, to farmers of 2.2 EUR-cent per kg of milk delivered, in line with Arla's new retainment policy, for the first time paid out over two installments in September and March 2023.
Outlook for 2023
Arla expects high inflation and volatility to continue to impact the business in 2023. Commenting on the effects of this, Peder Tuborgh says: 
"2023 will undoubtedly be another difficult year with the challenging economic environment globally and the ongoing effects of the war in Ukraine continuing to impact the energy market and supply chains. We are currently seeing some easing of cost pressure on farmers, and as a result we expect the supply and demand balance to be restored on the dairy market over the course of 2023. Commodity prices, however, began a sharp decline during the fourth quarter of 2022, and we expect further decrease on the commodity markets in 2023. We also expect to see a continued slow-down in branded growth due to reduced buying power of consumers and fear of recession." 
The cost of living crisis, which is expected to continue to impact consumers throughout 2023, has led to a downward revision of a key economic indicator in Arla's Future26 strategy. Whilst the majority of Future26 remains relevant and therefore unchanged, Arla's branded volume growth ambitions needed to be adjusted. 
The economic impact is most severe in 2022 and 2023 and Arla expects a return to growth conditions from 2024. Based on these assumptions, Arla expects its branded volumes to decline by -3.5 to -1.5 per cent in 2023, and expect to start growing its volumes again from 2024 and onwards in the strategy period, in the range of 1-4 per cent.  
Group revenue outlook for 2023 is expected to be EUR 13.6-14.2 billion, net profit share will be in the range of 2.8 to 3.2 per cent and efficiencies in the range of EUR 55-85 million. Leverage is expected to be in the range of 2.4-2.8. Arla will publish its Financial and Sustainability Annual Report 2022 on February 23. 
Contact Information
Fiona Lane