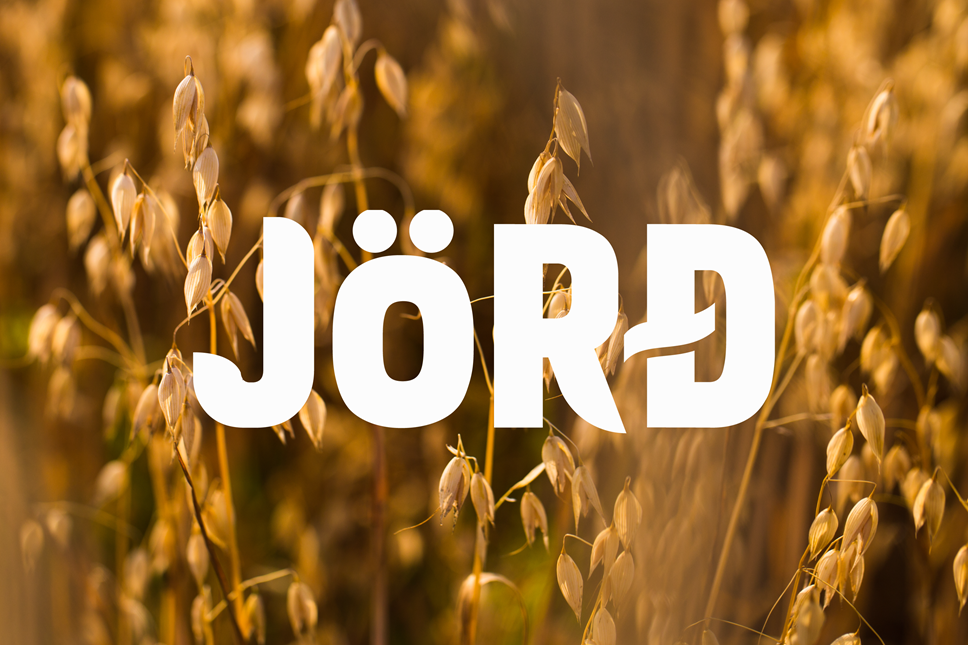 Arla introduces new brand and plant-based products
The farmer owned dairy cooperative Arla Foods enters plant based drinks sector to offer oat based options made only from natural ingredients.
Arla Foods has revealed it is launching JÖRD, a new plant-based brand which will be available in Denmark this spring and the UK later this year. The new brand will initially see three organic, oat based products enter the fridge;
Oat: an organic oat drink with a fresh and pure taste
Oat & Barley: the fresh oat base complimented with a delicate sweetness from organic barley
Oat & Hemp; the fresh oat base is balanced with the subtle nuttiness of organic hemp
Commenting on the new brand, Arla Foods UK MD Ash Amirahmadi comments, "You wouldn't expect a company owned by dairy farmers to move into plant-based, but we do not consider plant based drinks to be substitutes for milk. Many people consuming plant-based drinks also include milk and other dairy products in their diets."
The three new JÖRD oat drinks contain up to 50% more oat compared to competing products and less than half the number of ingredients. Made from all natural organic ingredients from the Nordic countryside, JÖRD oat drinks contain only natural sugar and no additives, preservatives, stabilisers or gums.
Amirahmadi continues, "Whilst the plant based market is significantly smaller than dairy, it has captured the imagination of people looking for different tastes and flavours which aligns well with the principles driving our strategic branded growth agenda. As food choices become increasingly diverse and experimental, it's a business opportunity for farmers but one that also aligns with our belief that foods made only from natural ingredients are always better."
Increased interest in the dairy category, driven in part by the entrance of many new plant based products, saw Arla UK end the last decade with yet another year of growth across its branded cheese, yogurts and milk products. The new JÖRD range has been developed using Arla's knowledge and expertise within food whilst also taking advantage of direct access to crops to develop new, exciting flavours.
While 99.8% of UK households brought dairy last year, the interest in plant-based foods brings a new way for Arla to increase opportunities for people to enjoy both dairy and dairy alternatives as part of a balanced diet.
Amirahmadi continues, "Dairy will always be the core of Arla's business driving sustainable growth for our farmer owners. As Britain's leading dairy company, it is natural for us to enter this category and contribute to the development of it with new products and flavours."
Contact Information
Flic Callaghan
07980 948159
Notes to editors
Arla Foods is a global dairy company and co-operative owned by 9,900 dairy farmers with circa 2,400 of whom are British.
Dating back to 1881, Arla's purpose is to secure the highest value for its farmers' milk, while creating opportunities for their growth. With production facilities in 11 countries and sales offices in a further 30, Arla is the world's fifth largest dairy company and largest supplier of organic dairy products. Arla has a total of more than 18,000 colleagues and its products are sold under the well-known brands Arla®, Lurpak® and Castello® in more than 100 countries.
Arla Foods UK is the largest dairy company in the country and is home to leading dairy brands Anchor®, Arla Cravendale®, and Arla Lactofree® with a UK revenue circa £2bn. The UK is largest market within the Europe Zone accounting for 22% of the Group revenue.
As well as being a leading supplier of fresh milk, number one in butter, spreads and cream, Arla is the UK's largest cheese manufacturer. It owns the world's largest carbon net zero fresh milk facility located at Aylesbury and has set ambitions for company to be carbon net zero across its supply chain by 2050. The UK business has a team of approximately 3,500 colleagues located at its dairies, creameries, distribution centres and head office.