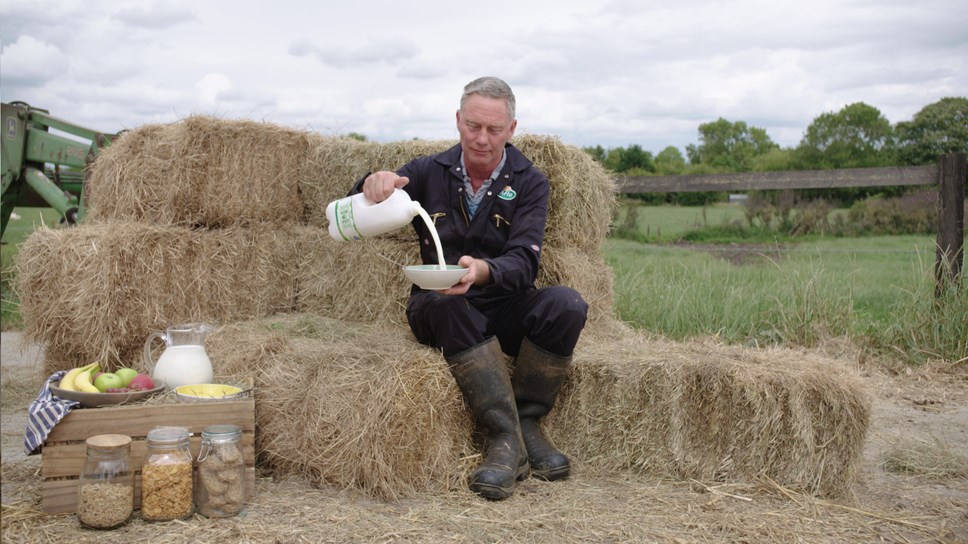 Arla teams up with UK hunger charity to provide food education resources for vulnerable children
The UK's largest farmer-owned dairy co-operative, Arla Foods, has joined forces with charity Magic Breakfast to offer free educational materials to help children across the UK learn about where food comes from and the importance of a nutritious breakfast.
Working with Magic Breakfast, a national charity that aims to 'end hunger as a barrier to education in UK schools', Arla has developed a fun, educational programme to entertain and help children learn more about the nutritional benefits of food and where it comes from.
In conjunction with Magic Breakfast, Arla already helps to provide healthy breakfasts to schoolchildren who might otherwise miss this important meal every day. Through the partnership which is part of, it's sustainability strategy, Arla will provide enough free Cravendale® milk for 4.8million bowls of breakfast cereal and will continue support right across the summer holidays, ensuring that children at risk of hunger do not miss out.
With lockdown spurring on remote learning, Arla and Magic Breakfast are also working hard to ensure that, regardless of school closures, children have access to educational and fun learning resources. The Arla 'Education of Dairy' materials feature a series of engaging videos and downloadable worksheets in three subject areas: What is dairy? Why do we need a healthy breakfast? and What can we do with dairy?
With farmers at the heart of Arla's cooperative business, the presenter of the What is dairy? and Why do we need a healthy breakfast? videos is Arla farmer Neil Dyson. On his home farm in Buckinghamshire, the father of two brings to life the dairy farming process, the steps he's taking to protect the environment and an insight into what makes a healthy balanced breakfast.
The worksheets feature a series of engaging games, such crosswords and quizzes.
The educational films and worksheets are all nutritionist approved and will be available to download from https://www.arlafoods.co.uk/arla-pledge/dairy-education/


Speaking about his involvement in the videos, Arla farmer Neil Dyson said: "As well as being a farmer, I am also a teacher so education is very important to me. I am delighted to be involved in this project with Arla and Magic Breakfast to help kids around the UK learn a bit more about life on a farm and the importance of enjoying a healthy and nutritious start to the day."
Danny Micklethwaite, director of the milk category, at Arla said: "Arla is a proud partner of Magic Breakfast and we're delighted to have been able to support children with thousands of Cravendale® milk vouchers throughout the pandemic. But as schools start to reopen, we wanted to give something additional back to those children and the breakfast clubs. Our series of specially created videos and worksheets are designed to be fun, engaging and educational supporting primary school aged children to learn more about where their milk comes from and the nutritional importance of having a good breakfast to set them up for a day of learning."
Alex Cunningham, CEO of Magic Breakfast, said: "We are very pleased to be broadening our partnership with Arla by launching these great new resources for children. We are passionate about ensuring children eat a healthy breakfast each morning and these resources will help them to understand why it's important to do so. We are very grateful to Arla for helping us to support children, both at school and at home under lockdown, in so many ways.