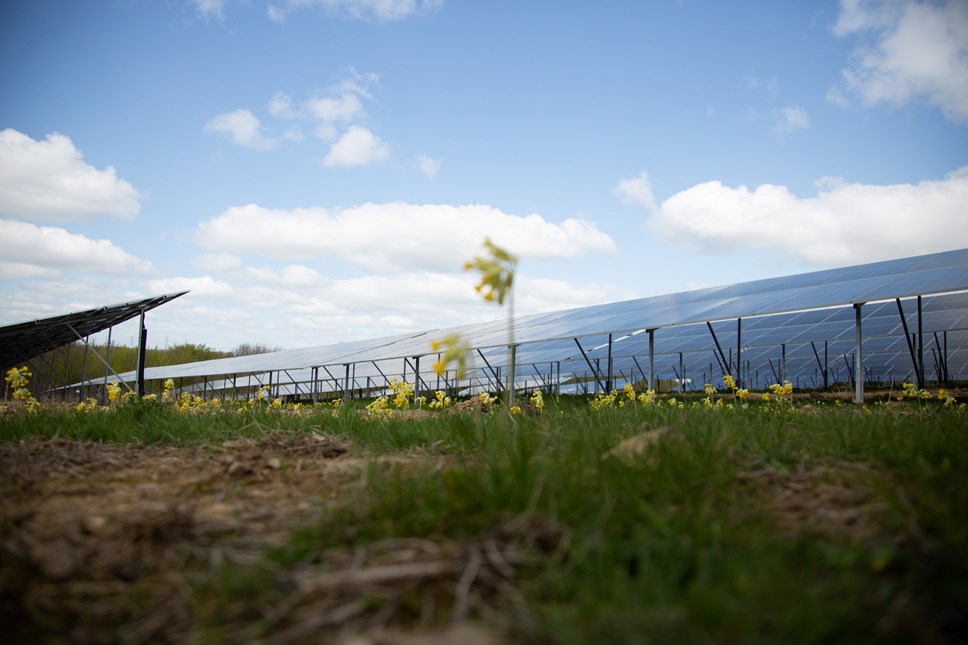 Arla to power UK operations with two new solar parks
Arla, the UK's largest dairy cooperative, in partnership with ENGIE and Infinis, has announced the signing of two new solar parks under a Power Purchase Agreement (PPA), which will supply around 20% of the energy needed to power Arla's entire UK operation* from renewable sources.
The new solar parks will be operational from Boston (Lincolnshire) and Offham (Kent) during 2024. Together the sites are set to generate around 23,000 MWh of energy and create savings of approximately 4,439t of CO2* a year.
Both solar parks are being created on sites previously used as landfill, which forms part of an initiative to generate more clean energy and make a positive impact on the environment.
Fran Ball, VP of production at Arla, said: "At Arla, we're committed to working with our farmer owners to provide natural, nutritious dairy, that is made in the best possible way, and are proud to be committing to two new solar parks to help power our UK operations. We are on a journey to climate net zero by 2050, which means that we are taking steps to reduce CO2e emissions on our farms, as well as focussing on other areas, including our production and logistics operations.
"As part of our Climate Action Roadmap, we will be switching to 100% renewable electricity across production sites by the end of 2025, which will contribute 58% of the emissions reductions we need to make in production by 2030. Additionally, 100% recyclable packaging will be used across branded products by end of 2025 and will be helping our farmers to adapt more sustainable feed production practices."
Graham Leith, chief operating officer at ENGIE Energy Supply UK, said: "ENGIE globally is committed to accelerated growth in renewables with a firm commitment to be Net Zero Carbon by 2045, for us and for our customers. We seek to understand the needs of our customers and working together with partners to create a solution that supports their ambitions in a timely manner."
James Milne, chief commercial officer at Infinis, said: "We're proud to be working with Engie and Arla to deliver clean renewable power and support their net zero commitment. Partnerships like this help to protect higher grade agricultural land from development – supporting both food security and energy security – and we hope will pave the way for many more such projects.
"Corporate PPAs combined with the CfD play a vital role in delivering subsidy-free solar power and achieving national net zero targets."
Arla has also recently completed the installation of roof mounted solar panels on its Oswestry site, which during peak power can generate 800KW. This means it can generate 12% of the site's annual electricity usage, which would remove 137,920kg of carbon emissions.
Contact Information
Fiona Lane
Notes to editors
*Arla UK electricity demand to be supplied by a) PPA Volumes (20%) and b) balance (80%) from the wholesale market.
**CO2 impact: Circa 8,000t CO2 saved (estimate)