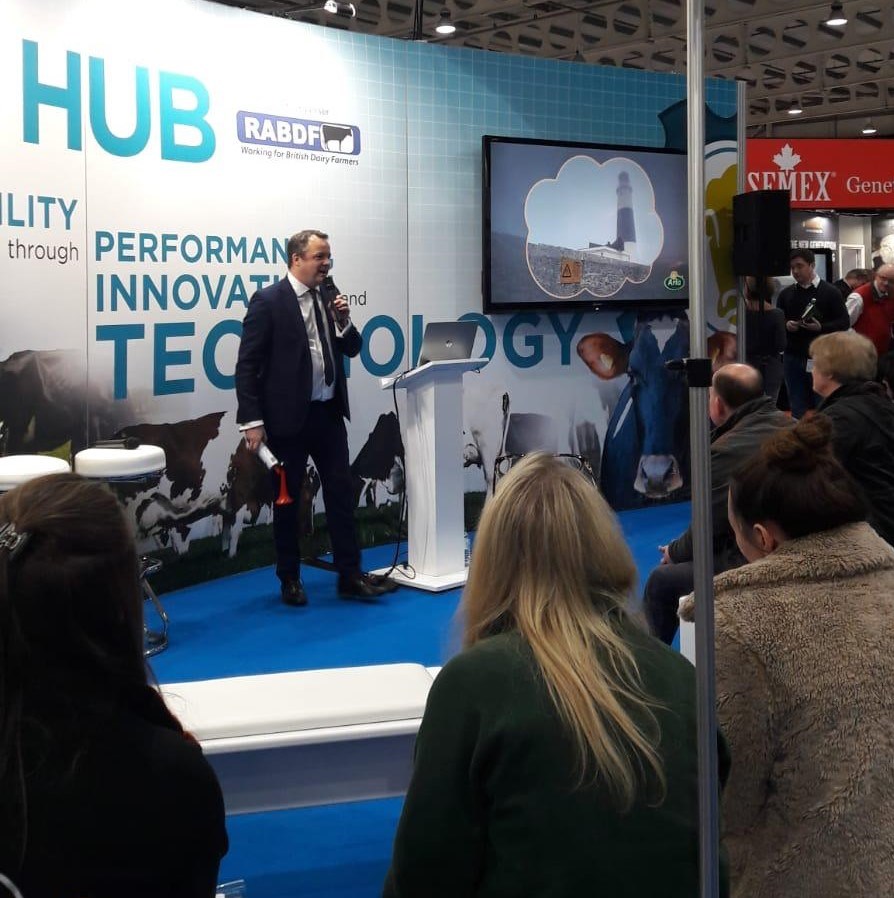 Arla urges farmers to embrace the new interest consumers are showing in dairy
Speaking at the Dairy Tech event this week, Graham Wilkinson, Senior Director of Agriculture at Arla Foods UK has called on farmers to ignore the foghorn of anti-dairy voices and instead focus on ensuring we all play our part to promote the superfood that is dairy.
The enviable position of dairy
Addressing the Dairy Tech attendees, Wilkinson highlighted that whilst dairy has always been a staple of British diets, a foghorn has been sounded, warning us of new competition entering the market.
He went on to state that dairy has an enviable position having been brought by 99.8% of UK households last year, and that rather than be concerned, we should embrace the new interest consumers are showing in dairy.
Arla UK 360 learnings
Showcasing the latest learnings from the Arla UK 360 programme, Wilkinson argued that the vast majority of people are very proud of British farmers, but there is confusion about farming practice and how dairy is made. There is a need for greater transparency with consumers and for greater collaboration between farmers, retailers, government, environmentalists and scientists. Citing key R&D projects from Arla UK 360 that have proven the effectiveness of collaboration, Wilkinson explained;
On project pollinator, a small group of farmers have been looking at whether areas of farmland can be given over to help support pollinators. Working with an agronomist was essential to providing farmers with the knowledge and know how to succeed. Thanks to the support of Morrisons and Aldi UK on our 360 programme we are able to provide this.
Our cow scanner programme is in its infancy. Working with AgsenZe and Kingshay, we are helping ensure new technology is practical on farm, aids farmer understanding of cow welfare and provides greater and earlier visibility of potential cow mobility issues. This testing process in a commercial farm setting is essential, to realise practical on farm solutions that create enhanced transparency for retailers and consumers around animal welfare.
Ending his speech, Wilkinson urged every farmer to look at their own farm through the eyes of a consumer. "There is no them and us. We are all consumers, but not everyone is a farmer. We have to help people - many of whom have spent little to no time in the countryside or on a farm - understand dairy better. To do this, every farm and every farmer needs to be at their very best."
Contact Information
Flic Callaghan
07980 948159