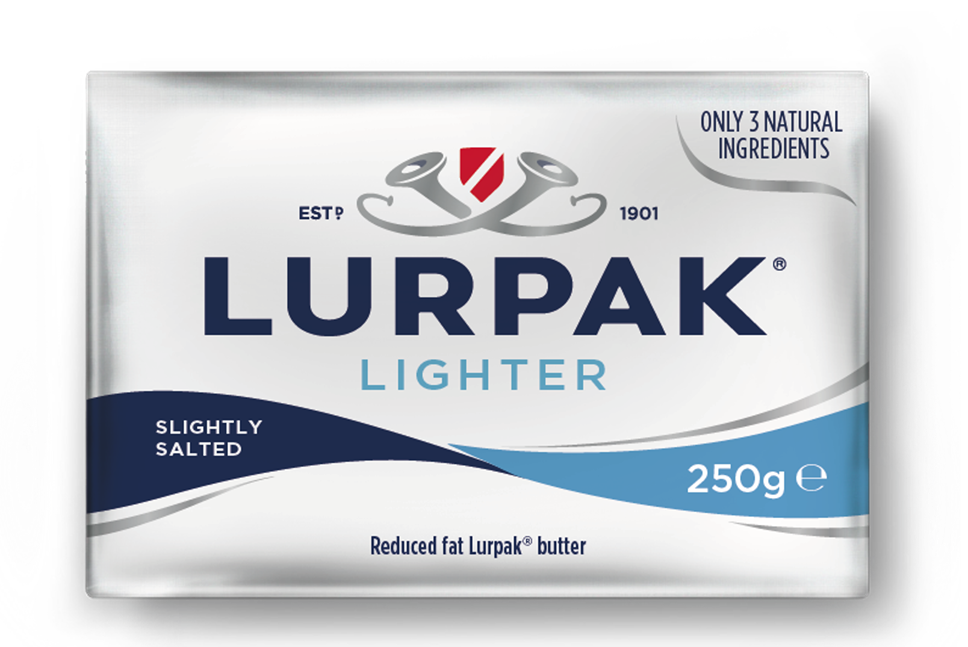 Lurpak goes Light with new block butter innovation
The UK's number 1 butter and spreadable brand* is to launch a new category-leading innovation with the introduction of its new light butter to the Lurpak® Lighter range. The new block butter is made from only three natural ingredients – butter, water and salt - and is being launched after consumer research revealed that light or reduced fat products are often perceived as unnatural and containing many ingredients.
Laura Butler, spokesperson for Lurpak®, comments, "A key barrier we see in the category is that consumers often believe that lower fat means unnatural. As the number one brand in the category, we want to tackle this and offer shoppers a new block butter product that is lower in fat and contains only three natural ingredients.
"As the Champion of Good Food, Lurpak® continues to drive category value, delivering new innovation to shelf, bringing new shoppers into the brand and driving trade up."
The launch follows the Lurpak® Butterbox innovation which hit shelves in late 2019 and has been highly successful since it was brought into the range. A recyclable and recloseable box that eliminates the mess associated with traditional foil, Butterbox has delivered over £3m retail value sales, a third of which have been incremental to the block butter sector.
Available in a slightly salted 250g variant, new Lurpak® Lighter block will be available from April in Morrisons, Waitrose, Ocado and Amazon with Sainsbury's in May.
ENDS
* Nielsen Retail Measurement Service for the BSM category for the 12 month period ending January 30, 2021, for the UK total retail market (Copyright © 2021, Nielsen). Kantar World Panel, Total Market, Total BSM 52we 24 January 2021.