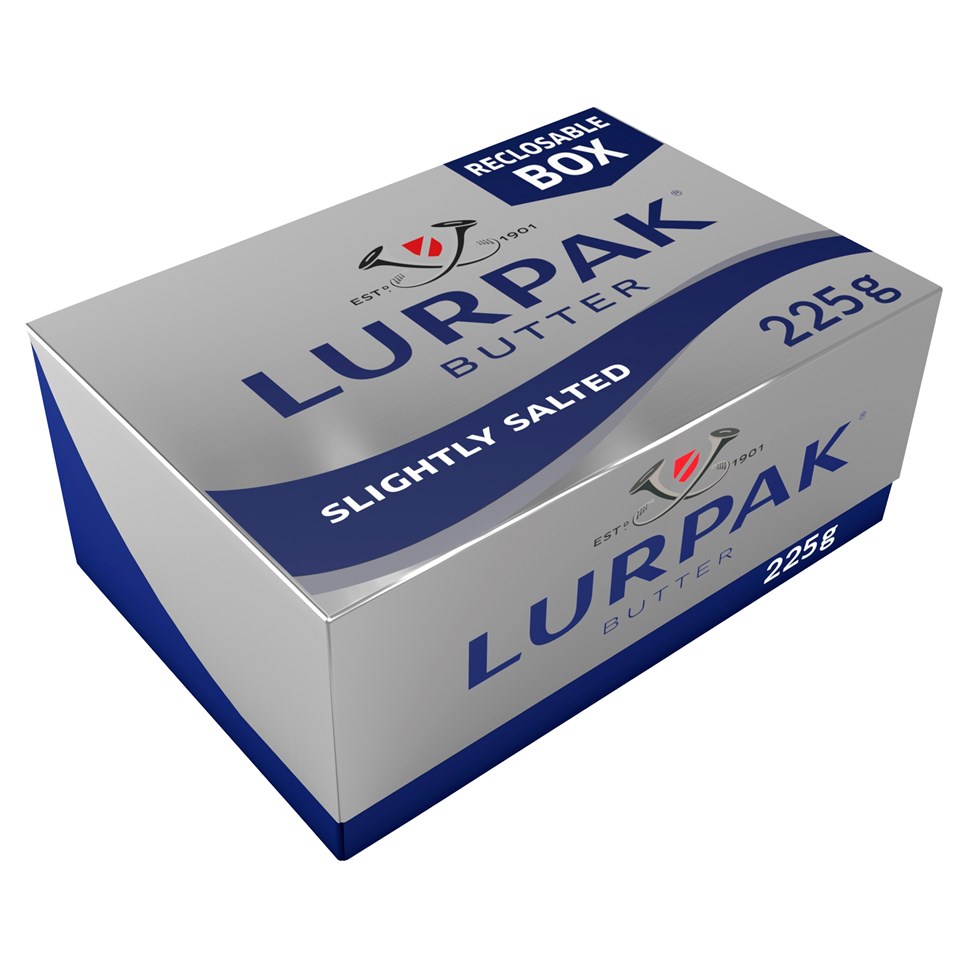 Lurpak launches first block packaging innovation since 1957
Iconic butter brand, Lurpak, is to unveil the first block butter packaging innovation in 60 years with the launch of its new Butterbox.
Foil packaging was first introduced in 1957 but with no major innovation since then, consumer insight revealed that 45% consumers agree that block butter packaging is messy to use, and 57% consumers said they would be more likely to purchase Block Butter if the packaging was easier to open and reseal*. Aiming to add value into the block butter category, the new Lurpak Butterbox is a convenient reclosable box that addresses the consumer barriers & frustrations with Block Butter in foil.
Lucy Hurrell-Morgan, Lurpak Brand Manager, comments, "Block butter is of huge commercial importance to the category and has strong taste and heritage credentials with consumers; however, we know that there are barriers for shoppers when it comes to buying block butter and this has impacted on the value of the category as a whole."
"With over a third of consumers admitting they don't buy block butter because they believe the packaging is messy*, we want to give them a mess-free reclosable box to help overcome these challenges. As the UK's number one butter brand**, the new Lurpak Butterbox will add value to the category and give consumers a reason to trade up to Lurpak Block Butter.
Lurpak Butterbox is available in Asda from 2nd September in 12x225g format and will be supported by a £2m marketing campaign from October, including a national outdoor campaign, digital, shopper and experiential activations.
Contact Information
Flic Callaghan
07980 948159
Notes to editors
*Mindmover Block Butter Packaging Research, September 2018
**Nielsen Nielsen 52 we 13.07.19