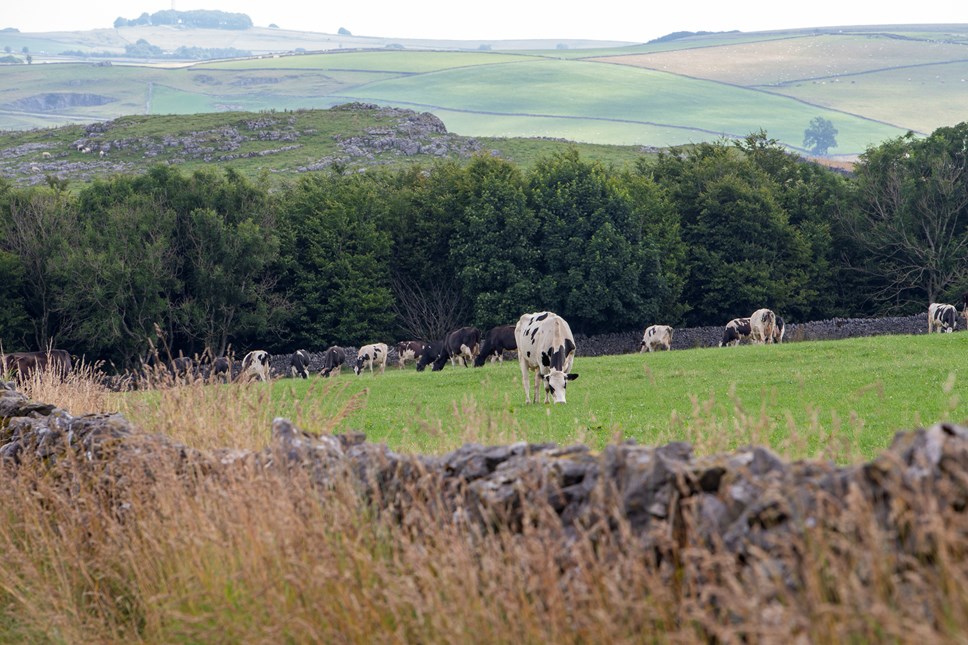 Popular brands help Arla UK navigate volatile market conditions
Arla's UK business delivered a solid performance throughout 2021 despite continued disruptions from the pandemic, labour shortages and renewed market volatility created by high inflation. The company delivered growth of its branded sales and much-needed returns to its farmer owners who are faced with rising costs whilst continuing to invest in more sustainable milk production.
Arla's revenue in the UK grew by 2.6 per cent to £2.17bn (EUR 2.53bn), and the company delivered overall branded volume growth of 3.8 per cent despite the cumulative effects of driver and labour shortages, accelerating inflationary cost pressures dampening the performance somewhat.
In the first half of the year, performance was under-pinned by continued heightened in-home consumption as a result of the extension of Covid-19 lockdown in the UK. Arla recorded strong branded volume growth, with notably Arla® and Starbucks™ continuing to consolidate their market share positions.
The latter half of 2021 welcomed the full reopening of the foodservice sector in the UK, which led to an 19 per cent branded volume growth for Arla UK's foodservice business, driven especially by the company's Arla Pro® brand which grew its sales by 31.7 per cent.
"2021 was a tough year where we had to navigate through several external challenges to deliver much-needed returns for farmer owners. Like many others in the industry we faced disruption from covid and from labour shortages, but the biggest disruption has come from the unprecedented inflation, which is driving up the cost of operations across the supply chain. Against this challenging backdrop, we have performed well," says Ash Amirahmadi, Managing Director for Arla Foods UK.
"The value of producing milk here in the UK is increasing like never before, due to the rising costs on farm and across the supply chain combined with global demand for dairy causing European commodity prices to continue their strong development. This will be welcomed by our farmer owners who are also having to invest more to stay at the forefront of sustainable farming as they continue to be among the most climate efficient dairy farmers in the world," he continues.
After a record-breaking branded growth in 2020 due to the increase in homecooking during the lockdown phases of the pandemic, several of Arla's strategic brands continue their sales growth in 2021, including Arla Cravendale® (6.7 per cent), Arla Skyr® (12.5 per cent), and the yogurt brand Arla Protein® (38.0 per cent). The total Arla® brand grew 9.6 per cent across the full range of products in 2021.
For the second consecutive year, Arla UK also grew its licensed sales of the Starbucks™ brand by more than 30 per cent, however the growth of renowned brands like Lurpak® and Anchor® was affected by the butter- and spreads category readjusting itself after a massive sales spike in 2020. Whilst both brands did improve their overall market share positions, strategic branded revenue sales of Lurpak® decreased by 4.1 per cent in 2021 (after 14.9 per cent growth in 2020), while Anchor® decreased by 6.3 per cent in 2021 (after 9.7 per cent growth in 2020).
"I am pleased to see so many of our brands continue to grow as more and more British consumers have turned to these brands in recent years. As a farmer-owned cooperative, we are all about building strong brands that add more value to consumers and, in doing so, also generate more sustainable financial returns for the farmers," says Ash Amirahmadi.
Group Results
Total Arla Group revenue increased by 5.6 per cent to EUR 11.2bn (compared to EUR 10.6bn in 2020) driven mainly by higher sales prices and strategic branded sales growth of 4.5 per cent.
Arla's performance price – which measures the value Arla creates per kilogram of owner milk – was 39.7 eurocent in 2021 compared to 36.5 eurocent in 2020.
Arla's farmer owners were again challenged throughout 2021 due to rising costs and additional sustainability requirements on their farms. Arla maintained a competitive pre-paid milk price that increased by 23 per cent throughout the year.
"2021 was a tough year on farms as both our members and company were impacted by the continued effects of the pandemic and rapidly rising production costs. As such, I am proud that our company has been able to deliver a performance price that puts Arla among the market leaders in Europe and that supports our farmer owners. Thanks to the dedicated efforts of farmers, employees and management, we successfully navigated this challenging environment and secured a high value for our milk," says Arla Foods Chairman, Jan Toft Nørgaard.
Global demand growth
At a global level, Arla's business benefited from the continually strong demand for dairy around the world. Arla Europe delivered an overall branded volume driven growth of 2.3 per cent whilst Arla's international business unit delivered 9.1 per cent growth. More of Arla's milk was also directed into the company's global ingredients business, which grew by 14.5 per cent in 2021.
"Our strategic brands performed exceptionally well in 2021 as consumer appetite for high quality, natural nutritious dairy products remained strong around the world. Month on month, we managed sales and operations firmly to maintain product availability amidst fluctuating demand between in-home consumption, dining out and on-the-go as lockdowns eased and we returned to the workplace," says Arla Foods CEO, Peder Tuborgh.
Outlook for 2022
Arla expects inflation and volatility to continue to impact the business and other sectors well into 2022.
"The impact on consumer behavior of on-going market volatility and high inflation will be multifaceted and difficult to predict. It is likely that we will see a slowdown in our branded growth as the market resettles at a new level. Our cooperative stands on a solid foundation and as we have demonstrated in 2020 and 2021, we will continue our strong operational execution throughout our supply chain to meet any new demands and requirements in this uncertain environment," says Peder Tuborgh.
Arla Group revenue outlook for 2022 is expected to be EUR 11.8-12.4bn, net profit share will be in the range of 2.8 to 3.2 per cent and leverage is expected to be in the target range of 2.5-2.9.
For more details on Arla Group's financial results go to www.arla.com/investor
Contact Information
Flic Callaghan
07980 948159
Notes to editors
Arla will publish its full Annual Report on February 24th following the company's Board of Representatives meeting.