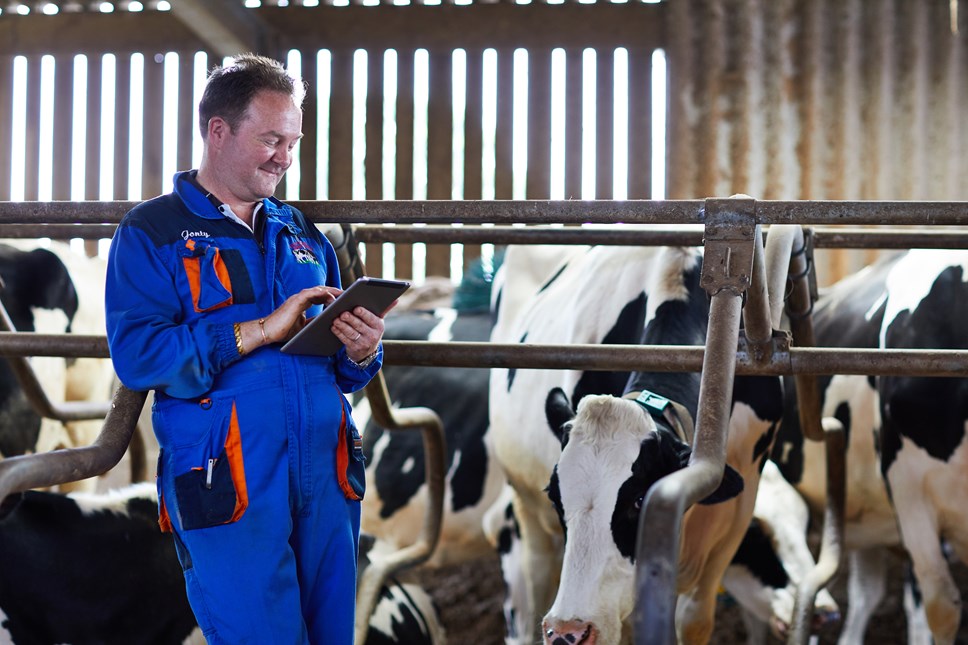 Our production sites and logistics
Arla has an ambition to be net carbon zero across its supply chain by 2050.
To deliver this we have three principles we will focus on:
1) Circular Economy (to use our resources as efficient as possible and minimise our waste)
2) To move from Fossil to Renewable (to shift our use of energy, fuels and materials from fossil based oil and gas to renewable sources such as wind, solar and bio based
3) To collaborate across our supply chain to benefit from new research and technologies and unlock new opportunities
Dairy is different!
Dairy and agriculture are different to other sectors (such as the energy or transport sector) in terms of greenhouse gas emissions. For most sectors fossil carbon dioxide (CO2) dominates greenhouse gas emissions, while in agriculture methane and nitrous oxide are the most important contributors. These emissions are the result of natural biological processes, and though we can reduce them, they'll never be zero. This means our other production areas need to work even harder to offset these if we are to achieve our 2050 target of being net zero carbon.
We've invested time, effort and resources in our logistics network to cut fuel use and reduce carbon emissions, using new engine, tyre and other technologies, adopting new route-planning tools and providing additional training for our drivers. In 2005 every litre of diesel we used allowed us to deliver just under 140 litres of milk; by 2018 that figure had jumped by 72.3 litres or 52.2%; over the same period our overall carbon emissions from transport dropped by 24.5%
Our Net Zero Carbon Dairy in Aylesbury
We're very proud that our Aylesbury Dairy was the first large liquid milk dairy in the world to become net zero carbon. Switching to using biogas was just one of the steps we took allowing us to cut our carbon emissions by more than half. We now partner with McDonald's and Olleco to create a circular economy where waste is repurposed and reused across each company.