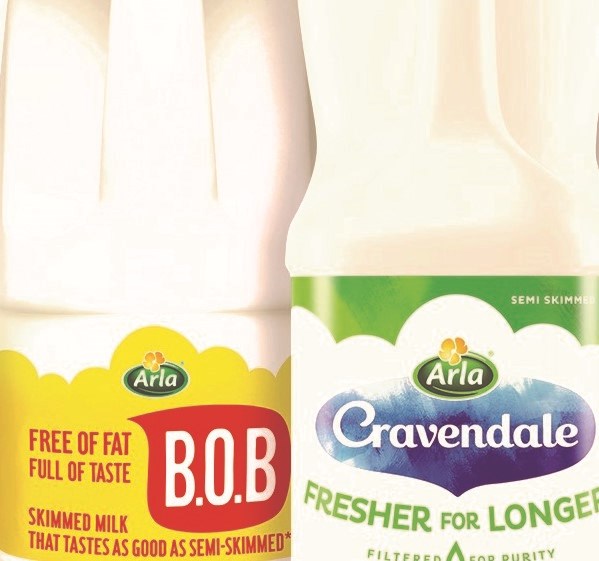 Packaging
The impact of plastics on our planet has been well documented, especially the fact that it is ending up in the environment and in our oceans. Over 90% of plastic packaging used in dairy products is recycled in the home, Arla then buys back recycled plastic using up to 50% of it in every milk bottle we make.
Finding ways to improve our packaging has always been a focus for Arla:
We have cut our plastic carbon footprint by nearly half (48%, or 72,937 tonnes) since 2005
Currently 82% of plastic used to package Arla's UK products is recyclable, we are working to make this 100% by 2025
We have taken 7,500 tonnes of plastic out of our milk bottles and they contain up to 50% recycled HDPE plastic
In some of our products, such as our own label cheese products, the packaging is already made from 100% recycled plastic (RPET).
The clear plastic lids on crème fraiche and on-the-go pots now consist of 85% recycled PET, lowering climate impact by approximately 70%
But there's still more to do. Whilst we're reducing the plastic we are using wherever possible, we will only introduce non plastic packaging materials where it is proven the overall environmental impact of a product is better than the plastics alternative. We are dependent on the recycling systems in both the UK and other markets being fully developed and, when they are, we're preparing our packaging to be ready.
When it comes to dairy products, we need to ensure the food remains protected from factors that can cause it to spoil and that it remains safe from the environment. Plastic packaging has an important role in transporting, storing and using dairy products safely, conveniently and hygienically.
Latest news
Is plastic free packaging a possibility?