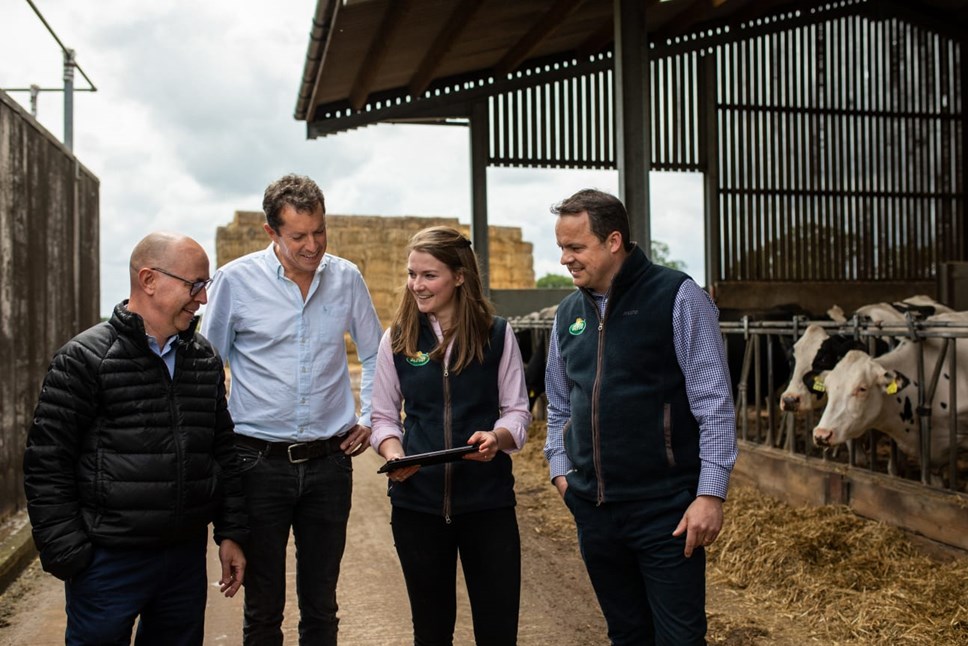 Arla UK 360
Dairy farmers don't just make milk. Every day they face a balancing act between protecting the environment, caring for their animals and keeping dairy affordable to all. This challenge led to the development of Arla UK 360, a programme designed by the farmers that own Arla to share the responsibility of food production across the whole of the supply chain, from cow to consumer. Through Arla UK 360, farmers continuously explore, develop and practice the highest standards in dairy farming across six key areas of farm business.
About the programme
The programme encompasses a range of standards across the six areas with a particular focus on animal welfare, the environment and research and development. The standards are designed so that all farmers can deliver to outcome based measures no matter their farm system. Farms on the Arla UK 360 programme can therefore include organic farms, housed and grazing farms, and farms across the UK with different land types and variable weather conditions.
What is different about this programme is that not only does it bring together today's best practice in farm standards, it also establishes a platform to partner with retailers and food service companies to take forward R&D projects and wider innovation which will lead the dairy agenda of the future.
Our Arla UK 360 partners
The activities and actions of Arla UK 360 farmers go well beyond that of making milk. Farmers are uniquely placed to care for the environment because of their deep understanding of the soil, wildlife and the nature around them, yet many of the options that could be taken are both costly and time intensive and therefore need to be balanced with the business of making milk.
The support of retailers and food service partners is essential to the delivery of the programme and provides funding to help the dairy farmers deliver these higher standards without impacting the affordability of milk to consumers. But the support of our retail partners goes well beyond the price they pay.
Both Aldi and Morrisons support the Arla UK 360 programme and in doing so are partnering with our farmer owners on research and development in dairy whilst also facilitating the sharing of knowledge and learning across all of Arla's farmer owners. As a result of this, anyone buying their milk from Morrisons or Aldi can do so with the knowledge that they are directly helping Arla farmers to continuously develop the sustainability of dairy farming.
Find out more about the Arla UK 360 programme here.
Latest news for Arla UK 360