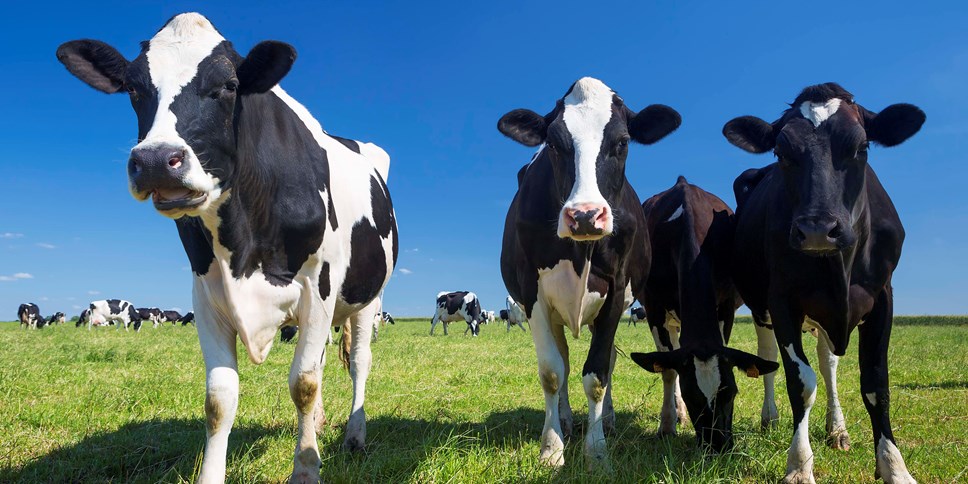 Animal Welfare
Whilst every farm and farmer is different, animal welfare is a priority for all our farmer owners, so much so that our welfare standards known as ArlaGarden form an non-negotiable part of being a member of the Arla cooperative and are checked on farm by both Arla and independent experts.
All Arla welfare standards work in addition to the Red Tractor Farm assurance schemes that our owners meet to ensure that every cow has a healthy life. And this isn't just because our farmers care, good animal welfare is the result of good management which influences the quality and amount of milk that in turn ensures a good economy on the farm.
On average, dairy farms in the UK have around 150 cows and technology is used by many farmers to monitor and measure the well being of each individual cow. These measurements are recorded in Arla's database making it the biggest cow welfare record in Europe.
The standards include:
Animal health: Every farm has a herd health plan reviewed annually in conjunction with vets and every cow its own individual record of any illness or treatment
Care from birth: The number one priority for every Arla farmer when a calf is born is to ensure it receives the first milk – called colostrum – from the cow as this provides essential antibodies to protect it against illness or disease. At around five weeks of age the weaning process begins to help calves develop their four stomachs
The use of medications: Antibiotics are never used as a preventative measure and only given by a vet to treat animals as needed. Due to best practice in animal health, a number of Arla farms record no antibiotic usage at all. The milk from any cow receiving treatment will never enter the food chain
Monitoring cow comfort: Whether from running in the fields, slipping, or simply walking a bit funny, just like us humans, cows need to care for their feet too. Our farmers use foot baths, hoof trimming and regular checks as a means to ensure our cows hoofs are in top condition for cow comfort. Neck collars, a bit like Fitbit's for cows are also used by some farmers to monitor changes in cow health while massage brushes help keep the cows clean
Planning for emergencies: Our farmers take their responsibilities for the cows very seriously, even down to ensuring they can always be milked even in the even of an emergency such as a power outage, farmers think beyond today to ensure the animal is also cared for tomorrow
With continued advances in technology and innovation comes the opportunity to continually drive change. With animal welfare front of mind for our owners, our Arla UK 360 programme offers the most extensive levels of animal welfare yet. It also includes a number of technology driven R&D projects such as using scanners on farm to monitor cow well being and exploring the role of behavioural science and cow signals to determine the level of happiness of a cow.
Read our latest Animal Welfare stories here
Arla UK 360 farmers to trial new 3D imagery systems
Arla launches ArlaGarden in the UK