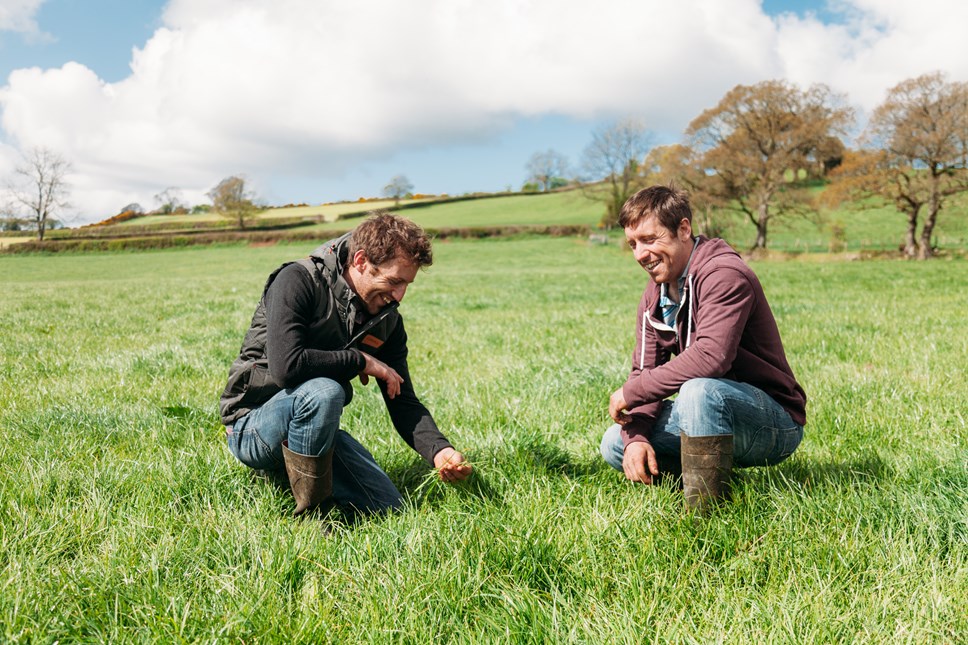 Natural Environment and Resources
One of the greatest challenges facing us all is providing natural, nutritious food for a growing population whilst reducing our collective impact on the world around us. The farmers that own Arla have been tackling this challenge for decades, applying the partnership principles of our cooperative to their daily work with nature and considering environmental benefits and impact across the land they farm. This means while every Arla farmer works differently, they are all working for a more sustainable world, every single day.
Whilst the UK has the perfect climate for dairy and lots of lush grass for the cows to eat, no two farms or farmers are the same. Our farmers work with the nature around them, adapting their farming methods to care for their cows in the best way they can, no matter the land type, soil quality or weather conditions.
Just a few of the ways our farmer owners are having a positive impact on the world around us:
90% of cows owned by Arla's UK farmer owners graze on grass outdoors. On average, these cows graze for 16 hours a day 180 days of the year. Grazing is just one of many land management systems that helps absorb carbon dioxide out of the atmosphere
Almost 1,500 Arla farms open parts of their land to public use, with farmers taking responsibility for the care and maintenance of Britain's hedgerows and more than 10,000 kilometres of public footpaths
Approx. 2,200 acres of land owned by Arla farmers is left fallow for wildlife to flourish, that's equivalent to nearly 900 rugby pitches
Many farmers use renewable energy sources, across Arla's 10,300 farmer owners the electricity collectively produced on farms equals 61% of total electricity usage by our farms
A group of farmers on our Arla UK 360 programme have launched a trial initiative to see whether their efforts for environmentally friendly dairy farming can be broadened to help increase wild bee populations given the crucial role they play in supporting our ecosystems.
With 80% of Arla's emissions coming from on farm activities, our farmers have a huge role to play in meeting our ambition to be net carbon zero across all our operations by 2050.
"Every day Arla farmers take steps to support and shape Britain's countryside. No one feels the effects of varying weather patterns more than farmers, it has a direct impact on the animals we care for, the food we produce and the money we make. We've taken some big steps at Arla, but we can't take our feet off the pedal. Every business and individual in every walk of life will need to think about their impact on the world in the years to come."

Arla farmer owner Arthur Fearnall