Latest news
The results are in for Arla's climate checks, one of the world's largest externally validated sets of carbon footprint data for farms. Since launching last year, 7,986 farms across seven European countries have submitted data to 203 questions covering the number of animals, feed composition, crop production, use of fertilizer, manure handling, use of electricity, fuel and renewable energy. This data has then been validated by external assessors in every market a process which will be repeated annually.
The Arla Foods on-account price for conventional and organic milk will increase by 1.5 euro cents per kilo from May 2021.
This means that when applied to the standard manufacturing litre Arla's conventional milk price will increase to 32.79 pence and organic milk increase to 41.15 pence per litre for Arla's farmer owners.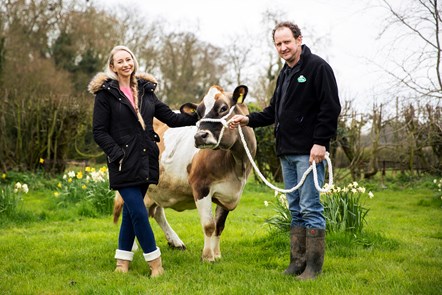 Disconnect in parents' understanding of providing a balanced diet for kids as 83 per cent1 claim confidence their children receive a nutritious diet, yet just 22 per cent say their kids regularly get their RDAs, while 40 per cent admit their kids don't hit their five-a-day target
Meet Jonny and Jelly, an Arla farmer and his cow on a mission to help families tackle the issue with a new book to demystify daily nutritional needs, what exactly is in a glass of milk and just how our diet impacts our bodies