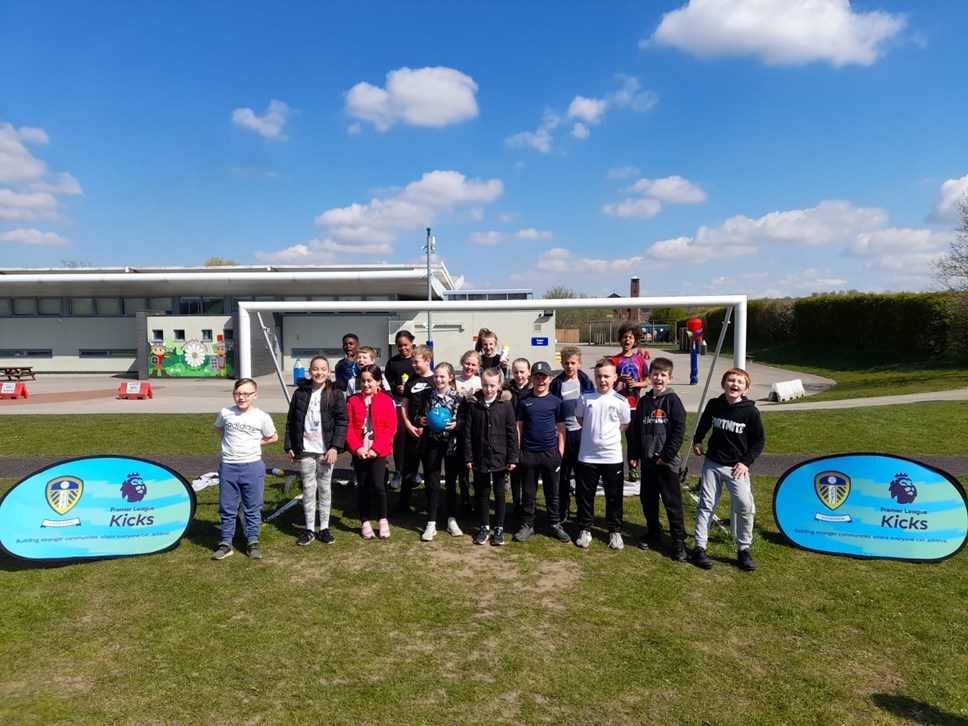 Arla kicks off partnership with Leeds United Foundation to tackle food education for families
Arla has joined forces with the Leeds United Foundation in a bid to blow the final whistle on food insecurity for young people in the local community.
Alongside the local charity, Arla will work across 62 schools to support over 3,700 children and their families, providing education around food, nutrition and healthy lifestyles.
As part of the Foundation's 'healthy families' initiative which Arla has committed to supporting, children will learn the basics of where our food comes from, the importance of a balanced diet, physical education and how to make simple, healthy meals & snacks. Between school terms, the partnership will also support 'holiday hunger' in some of the most deprived areas of Leeds. Arla's contribution will enable the Leeds United Foundation to provide food hampers for families, as well as the opportunity for young people to participate in a number of sports activities.
This new partnership comes as Arla continues its ongoing commitment to charity Magic Breakfast, providing Arla Cravendale to schools across the nation to ensure that no child is too hungry to learn.
Danny Micklethwaite, senior marketing director at Arla, comments, "One of the key things we stand for at Arla is to help people eat well and we believe that starts with ensuring children understand where food comes from. Providing access to education around how to live a healthy lifestyle is a value we share with the Leeds United Foundation, making our partnership the perfect fit to tackle food education and insecurity in and around the city.
"Through our work with Magic Breakfast, we've already been providing thousands of glasses of Arla Cravendale to children who would otherwise start the day hungry so this another important step in our journey to helping families with access to knowledge and nutrition."
John Mallalieu, CEO of the Leeds United Foundation added " We are delighted and grateful to be working with Arla to extended our exemplary Healthy Holidays & Healthy Families programmes into more schools and communities across Leeds. Challenges such as food poverty and the consequences of the global pandemic have hit this city hard, and the support of Arla is a huge boost to our Foundation's goals."
The Leeds United Foundation is the official charity of Leeds United Football Club. Through a range of activities including sports participation, wellbeing, health and social education in primary and secondary schools, and community volunteering, their work enables young people to make positive choices about their lives. With a high proportion of people in the Leeds City area living in some of the most deprived areas nationally, the charity is inspired by the community and uses the power of Leeds United to support and inspire people in the city who need it most.